Which is the Best Microsoft Productivity Tool for Me?
A Comparison of Microsoft Project, Planner and To-Do
If you're a fan of integration, there's no better time than today– except tomorrow because they're always improving! – to be working in the O365 space.  Connections between Project, Teams, and Planner can increase your efficiency and make work more fun, as well.  Today we will review three task management applications: To Do, Planner, and Project.
To-Do
:
Make no mistake: To-Do is as basic as it gets.  For the list-lover out there, this app is for you.  It's designed to be your own, personal to-do list.  You can mark items as important as well as add new lists (say, if you have different categories of tasks you want to organize).

You can also automatically add your flagged Outlook items here, as well, and your assigned Planner tasks will appear in the "Assigned to Me" section.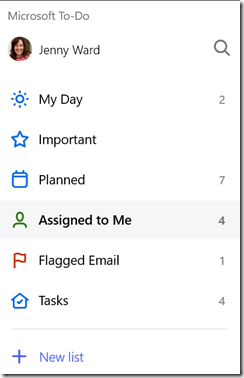 To-Do allows you to add more details to your tasks, and set them as recurring (handy for a weekly Status Report or your timesheet submittal, for instance).  It allows you to set a reminder, a due date, and add associated files, as well.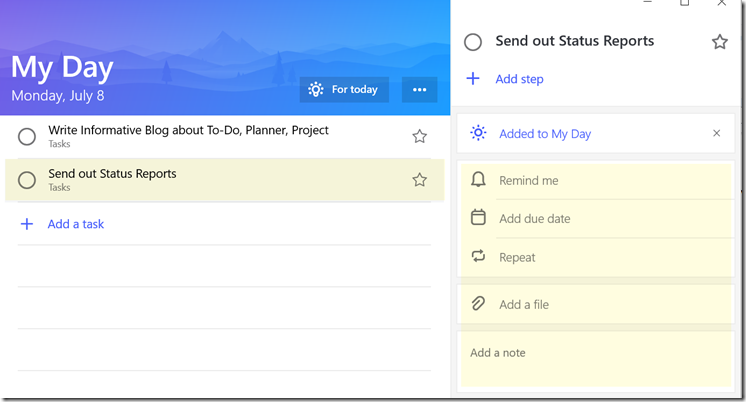 It does not, however, allow you to assign tasks to someone else.  For this, you need Planner.
Planner
Planner is Microsoft's lightweight task assignment tool.  In Planner, you can create task "Buckets", assign tasks to more than one person, as well as indicate whether your tasks are Not Started, In Progress, or Complete.  Although Planner is also a simple tool, it does allow for a bit more functionality than To-Do: Specifically, integration with Teams. Planner Task assignments will appear in your recent Chats so they grab your attention.  Additionally, you can see all your assigned tasks within Teams.

Once you're in a task, if other people are assigned, you can share comments with them so they're aware of your progress.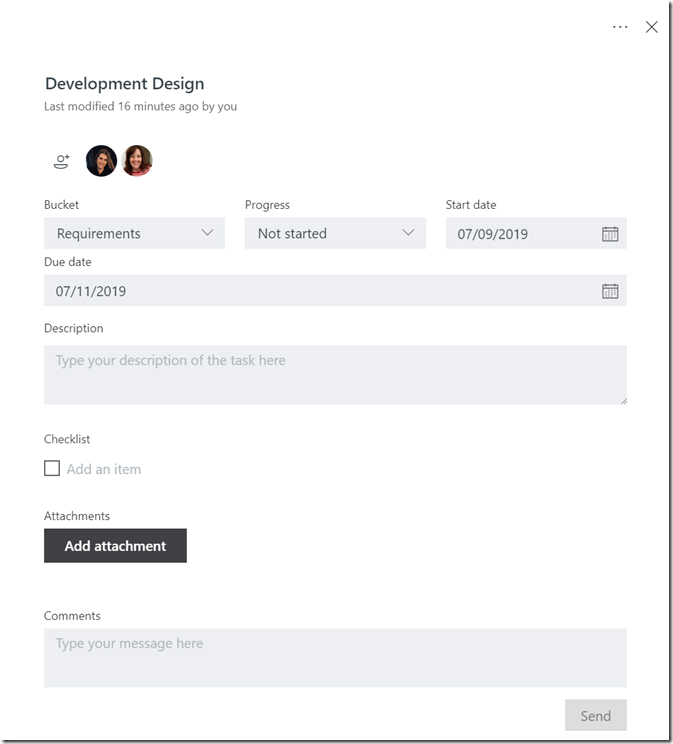 Comments will be delivered both via email (Outlook) and Teams Activity.  So it's super easy to keep your team members informed.
Project Online
If you're hoping for a scheduling engine to determine your project's schedule and resource needs, Project is the one for you. Project is designed for full-blown Project Management, allowing for Task dependencies, Resource assignments, and integration with Project Online reporting. But what if you have only some people in your organization who are working as Project Managers, and others who would benefit from a simpler tools such as Planner?  Thanks to a Project Online add-on tool, PPM Works can help you integrate Project with Planner.  This is ideal for organizations that have a group of resources who are assigned tasks, but won't be working in Project Online.  This saves on licensing costs, as well as saves organizations in training time.  This is all accomplished via Project Professional, where PMs can assign Tasks to Resources, then sync those tasks to Planner. Tasks go to the specified Bucket in Planner and be grouped by that bucket, or by assignee.  When the Task assignee updates their task by marking it in progress or complete, those updates get sent back to Project for the PM to see.

Regardless of your "to do list" needs, basic or complex, O365 has a tool that will fit that need!  Reach out to us today for a demo!