The PPM Discovery solution will provide you with a comprehensive implementation roadmap for a long-term Project Portfolio Management (PPM) solution. PPM Works will provide you with guidance and recommendations throughout the system evaluation.
By leveraging PPM Works to deliver this project, you will ensure the right blend of expertise and knowledge to successfully manage and execute your project portfolio while providing the largest economic value and organizational benefits.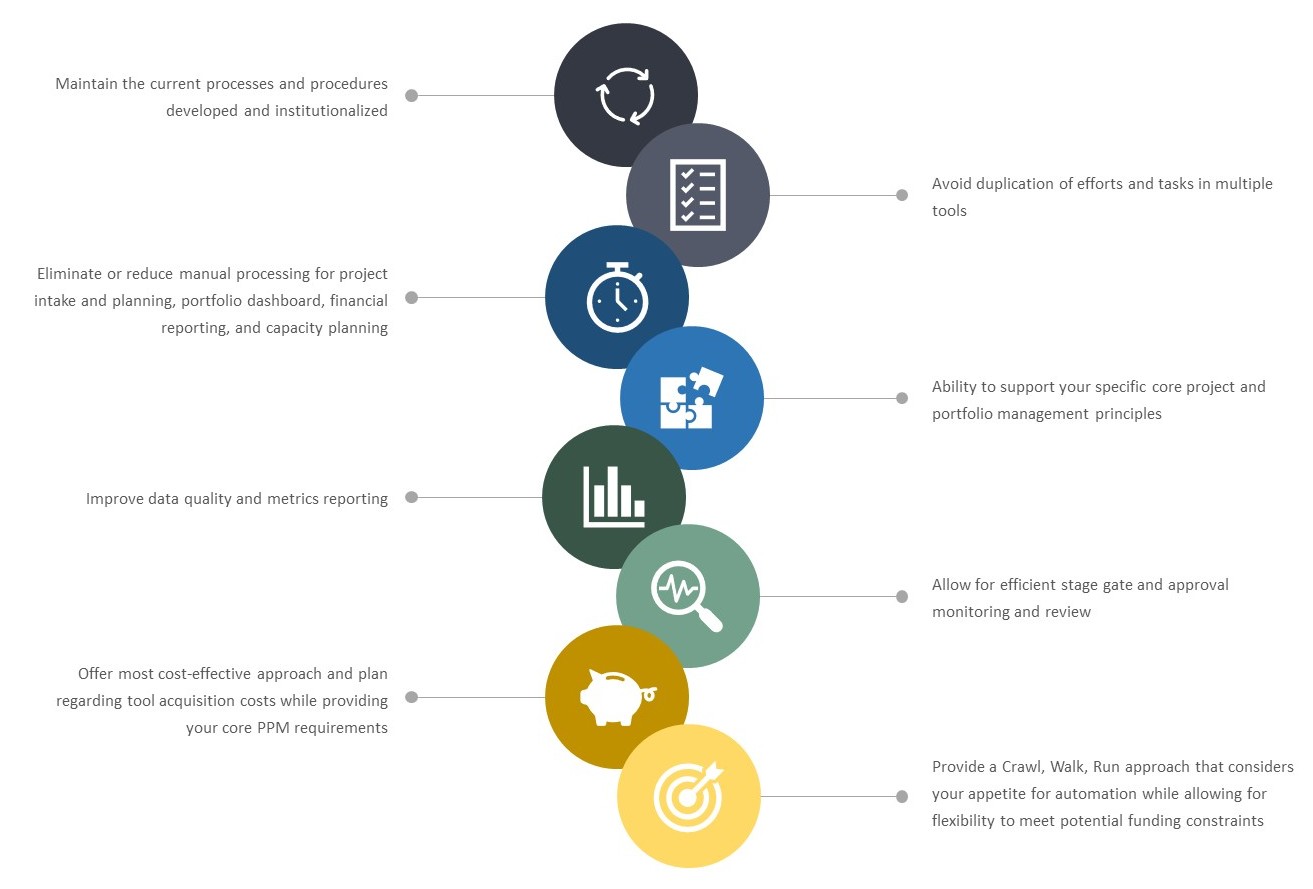 Is your company ready for the next step? Request a meeting to discuss how PPM Works solutions can help solve your unique business challenges and needs.