Microsoft Project Workflow Toolkit v2.1
Your Complimentary Microsoft Project Workflow Toolset v2.1 is ready for Download.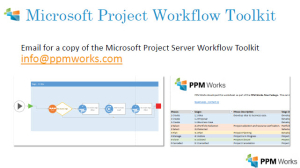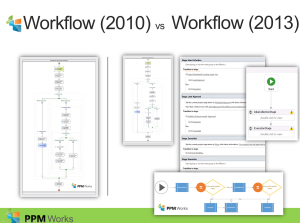 We delivered the Project Online and Project Server 2013 webcast for Microsoft as a part of their monthly Project Webcast Series.  Thank you for your attendance and kind words, please continue to send us your feedback, here are just a few comments we thought would be helpful to share:
"Well done … a great webcast. Looking forward to your next one in February."
"I always enjoy your presentations. You make it easy to understand – even the toughest of topics. Looking forward to using this knowledge you have shared with us. Great job."
"Presenter was very informative and maintained a good pace. Would love to see him do a session about using the Strategy tools (drivers and portfolio analysis in PWA)."
"Loved this one! And the ties between SharePoint and MS Project."
"Thank you again for a great presentation…this presentation has been the pivotal point to a decision to move off SharePoint/Project Server 2010 in-house and go to SharePoint/Project Server 2013 Online."
You can download your copy of PPM Workflow Toolkit today.  Do you have additional questions or comments?
We offer mentoring, training, starter kits, and our expertise – contact us at https://ppmworks.com/contact/
Enjoy
The PPM Works Team