Microsoft Teams is a cohesive communications and collaboration platform that includes chat, video meetings, file storage, and application integration.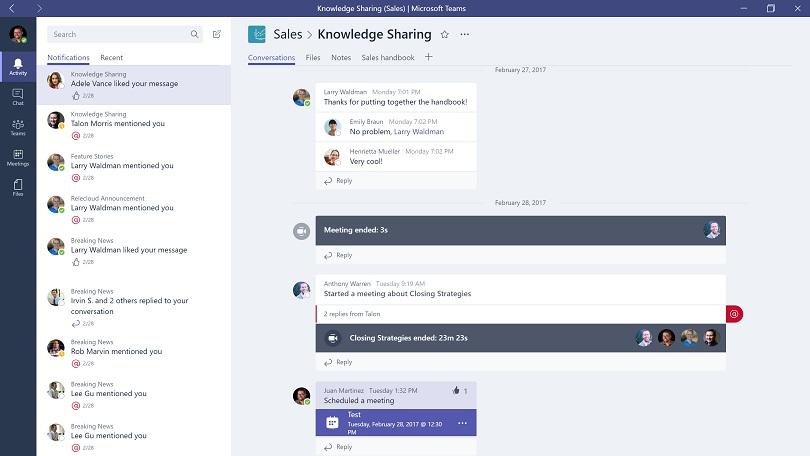 The activity feed is where you can see all your teams and personal activity across all of teams. The feed aggregates important content from teams, chats and apps. You can filter your activity by unread, mentions, replies, reactions, missed calls, voicemail, apps, and trending.
Chat in Teams allows you and your team to quickly communicate and get answers in real time from anywhere. Reduce email clutter and boost team culture with the ability to like, send gifs, and stickers.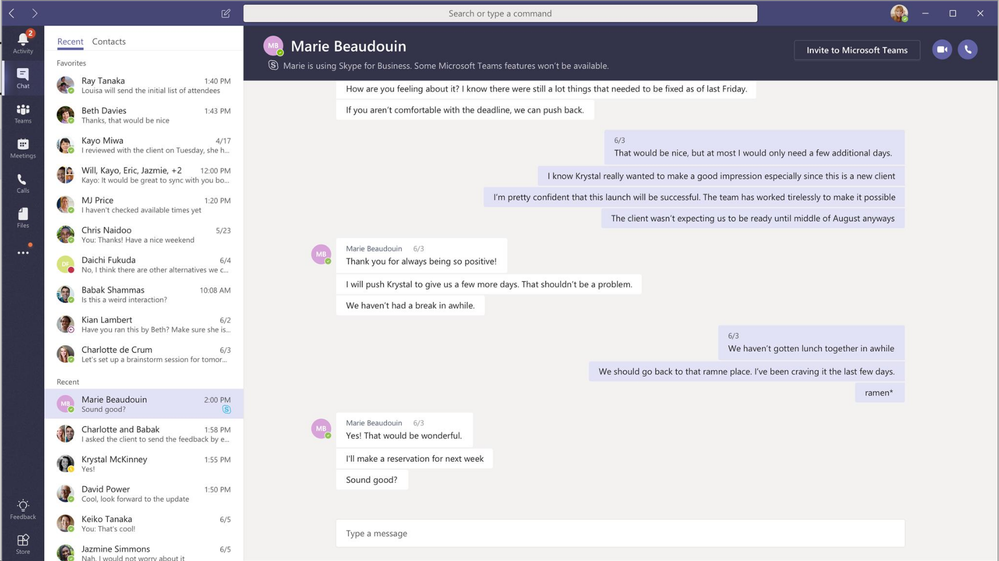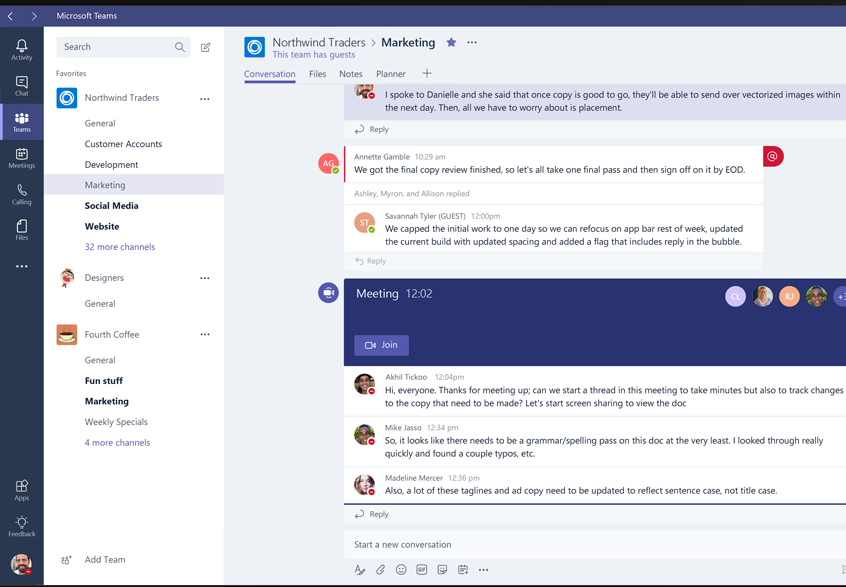 Create teams and channels to organize you and your teams work. Teams are made up of channels, each channel is dedicated to a specific topic, department or project. The channels is where work for that topic gets done, it is where you will converse, upload and collaborate on files, and apps are added.
The Meetings tab in teams includes your calendar with your scheduled meetings for the day taken from Outlook. Here you can join a meeting or create a new meeting. You can host an audio or video meeting with the ability to share your screen or take control of others screens.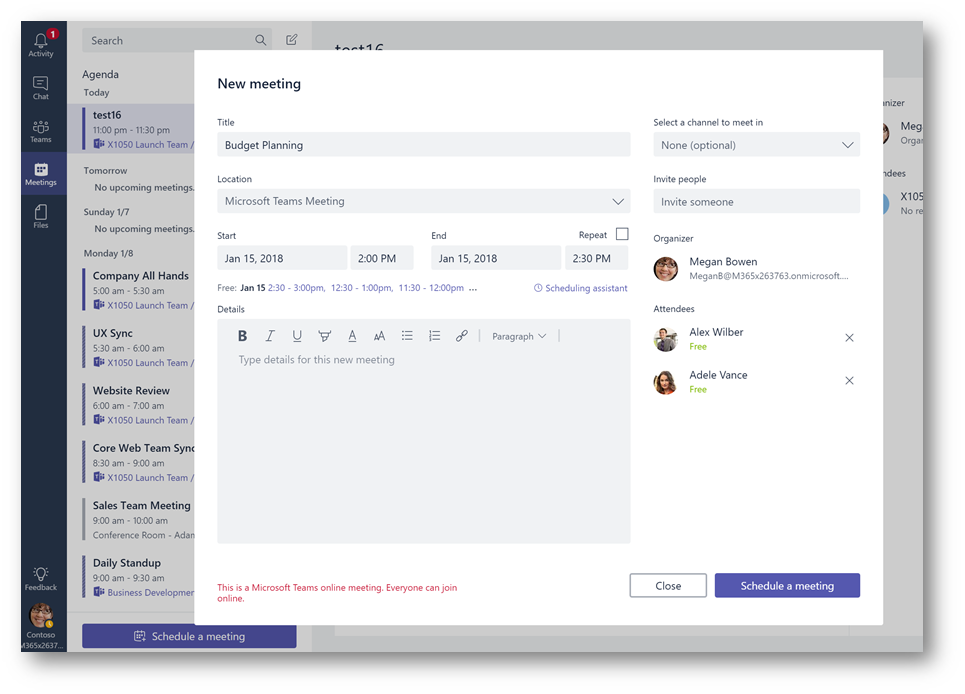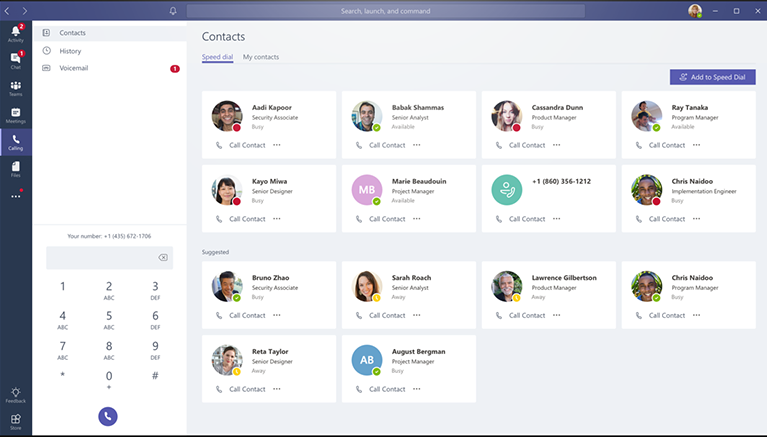 With the call feature in Teams you can connect via audio or video with people inside and outside your organization. Call queues, auto-attendant, consultative transfer, do-not-disturb, forward a call to a group and out of office are all features available. Bring your own telephone service with Direct Routing.
All your files shared across teams can be found in the files tab in teams. Here you can view your recent files, when they were modified as well as their location. Open the files to collaborate in real time with the individuals you are sharing the files with.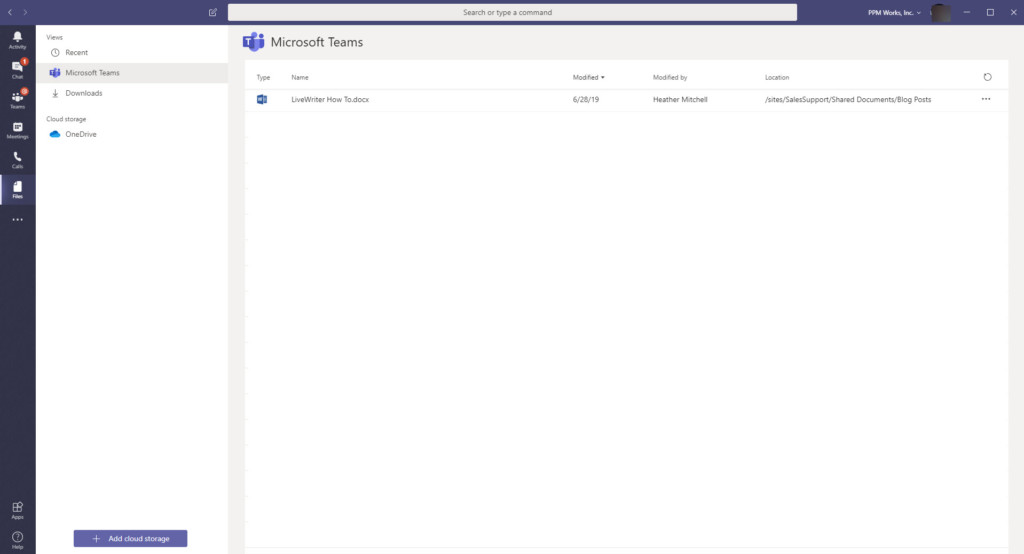 Want to See These Features in Action? Schedule a Customized Teams Demo