Streamline project, resource, and portfolio management with Microsoft Project & Portfolio Management. Integrated planning tools help you keep track of projects and stay organized.
Manage Your Projects With Ease
Project Online enables your organization to quickly start projects, prioritize project portfolio investments, and deliver results with the intended business value. Delivered through Office 365, it's the flexible online solution for project portfolio management (PPM) and everyday work – from virtually anywhere on nearly any device.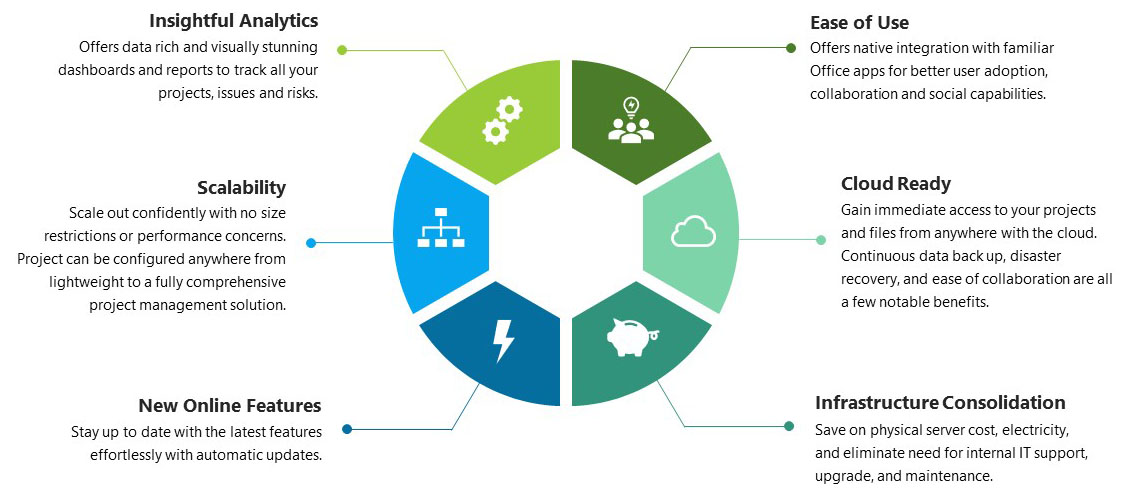 PPM Improves and Increases Visibility Into Project Performance
Office 365 PPM delivers ROI of 387%​
Reporting efficiencies resulted in a 60% times savings for project managers​
Increased project visibility improved resource utilization and led to an 83% reduction in overtime costs​
Migrating to a cloud-based SaaS PPM solution allowed organizations to save $162,000 annually​
Is your company ready for the next step? Request a Customized Demo for a tailored session to discuss
how Microsoft PPM solutions can help solve your unique business challenges and needs.