Microsoft Power BI Downloads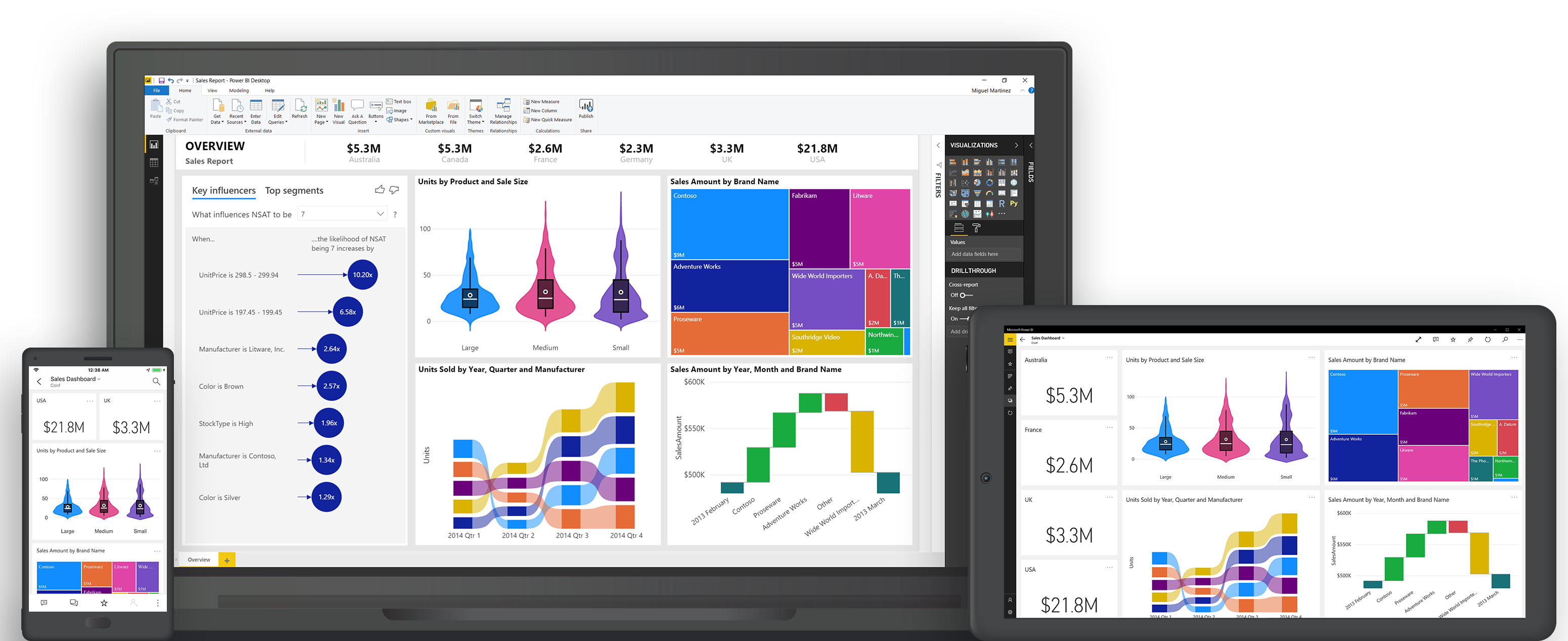 Power BI lets you visualize your data with live dashboards and reports. Collaborate and share from anywhere to make quick informed decisions.
Microsoft Power BI Desktop
With the Power BI Desktop you can visually explore your data through a free-form drag-and-drop canvas, a broad range of modern data visualizations, and an easy-to-use report authoring experience.
Microsoft On-Premises Data Gateway
With the on-premises data gateways, you can keep your data fresh by connecting to your on-premises data sources without the need to move the data.
Microsoft Power BI Publisher for Excel
Save snapshots of important PivotTables, Charts, cell ranges, and more from across all of your Excel spreadsheets to a Power BI web dashboard with just a few clicks.
Power BI Workshops and Solutions
Is your company ready for the next step? Request a Customized Demo for a tailored session to discuss
how Microsoft PPM solutions can help solve your unique business challenges and needs.
Source: This page taken from https://powerbi.microsoft.com/en-us/downloads/