Using Agile in Project Pro 2016
When creating a new project in Project Professional 2016, you now have the option of creating the following:
Scrum Project
Kanban Project
Waterfall Project
Agile Project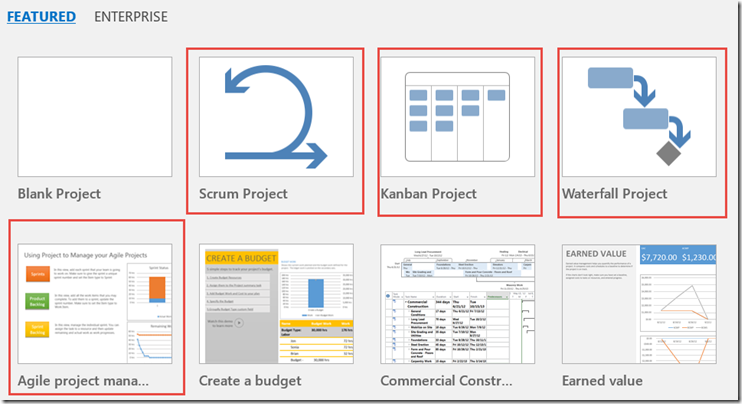 You can also turn on Agile views for an existing Waterfall project by selecting the Task Board view.
All your project tasks are laid out as cards on a board.
From here you can:
move cards from column to column
rename the columns
Hope this helps. Please Contact us with questions.