Subscribing to Resource Engagement Alerts
Resource Managers can subscribe to email alerts so every time a Resource Engagement request is submitted for one of their resources they receive an email reminding them of pending requests.
Administrators must turn on notifications for all users to enable this feature.
Navigate to Manage My Resources Alerts and Reminders from Server Settings page.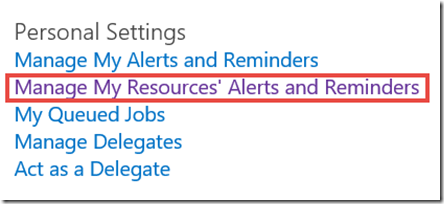 Scroll down and check the Resource Requests checkbox and define the parameters for the alert.

Navigate to Resource Center and select the resources for which you wish to be reminded.
Select Request Reminders
Subscribe to selected resources
You will receive a pop up confirming your request. Click OK.
You will begin to receive email reminders for pending requests.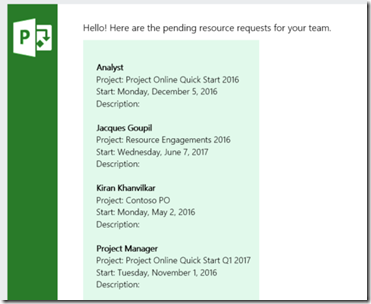 Hope this helps! Please contact us with questions.