Submitting Engagement Information
PPM Works has been deploying Resource Engagements for our Project Online and Project Server 2016 customers. Initially we were wondering what the difference was between the Description field and the Comments field. These fields are used to relay additional information back and forth between the Project Manager and the Resource Manager.
We found that the Description field is visible in the Resource Request view in Resource Center but not the Comments field.
Note: In the screenshot below that only the Description field is visible:
We did try and configure the view to add the Comments field but it is not an available field in PWA.
When the Resource Manager approves, edits or rejects a request they can provide comments.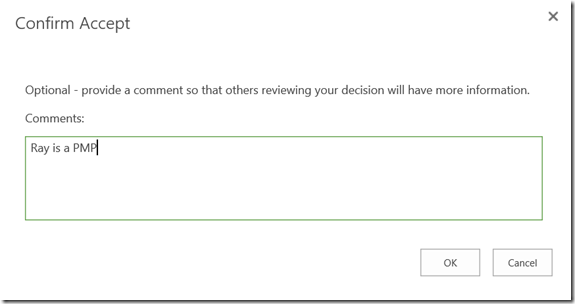 These comments are visible to the Project Manager in the Notes field in Project Professional.
The Project Manager can double click on the engagement in the Resource Plan view to see additional Engagement Information.
If you need to submit additional information to the Resource Manager include it in the Description field.
Hope this helps! Please contact us with questions.