Request Reminders: New Feature in Project Online
In preparing for exam 70-348: Managing Projects and Portfolios with Microsoft PPM, I noticed a new feature in Resource Center that I quickly shared with the PPM Works team.
Note: Alerts and reminders must be turned on in your environment to see this feature.
Request Reminders allows Resource Managers to subscribe to alerts for engagement requests that have been submitted for resources they manage.
From Resource Center select your resources and then click Request Reminders
Subscribe to selected resources.
You will see a pop up notifying you that your subscriptions have been updated.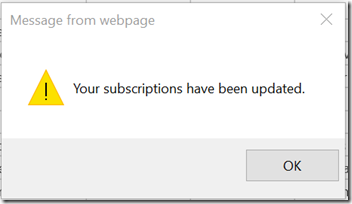 Navigate to the Manage My Resources Alerts and Reminders page from the Personal Settings section of Server Settings.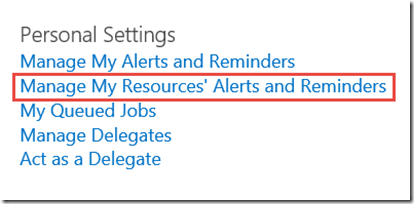 Check the reminder box and set the parameters for the notifications.

For those of you who are curious, I passed the exam!
Have questions about getting certified or new features rolling out please contact us