Multiple Timelines Made Easy
PPM Works loved the timeline feature when it was introduced in Microsoft Project 2010. New to Microsoft Project 2016 is the ability to create multiple timelines.
From the Task Views section of the View ribbon select Timeline from the drop down.
From the Format ribbon select Existing Tasks to quickly add tasks to the timeline.
Select Timeline Bar to add additional timelines to the view.
Continue formatting the timeline changing the background color and font color as needed.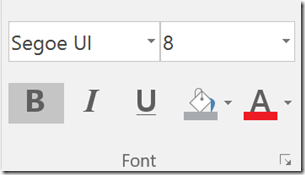 Easily drag and drop tasks from one timeline to the other.
When you are ready to share your timeline view select Copy Timeline.
For Email allows for easy pasting into an email message
For Presentation allows for easy pasting in to a Power Point presentation
Stakeholders do not need Project to open and view the timeline.
Enjoy formatting multiple timelines! Contact us with any questions.
---
PPM Works is a full service Microsoft Project and Portfolio Management consultancy, focused on Microsoft Project Server and Microsoft SharePoint platforms.  We believe in partnering with our clients to exceed expectations and build long lasting rewarding partnerships. We are continuously building a knowledge base of multiple tips, tricks and solutions to make your use of Microsoft Project Pro as smooth as possible. Contact us for more information.
Stay updated with the latest of Project Online/Server 2013 with us: Subscribe. Check our future events!
Subscribe to our webcast email list for updates on our upcoming webinars! 
Visit our FAQ Page for access to our tool box.