Adding the Last Refreshed Date and Time to a Microsoft Power BI Report
Many clients will ask PPM Works to schedule refreshes to Power BI Reports published to a workspace. Report viewers typically do not know the refresh schedule so PPM Works has found a way to include this information in reports using a custom query. This allows users to see the last time the report was refreshed.
Steps to complete the query and add the visualization to a Power BI report:
Open Power BI in the desktop for easy editing. From the Home ribbon, click Transform data.

Right click in the gray space below your queries.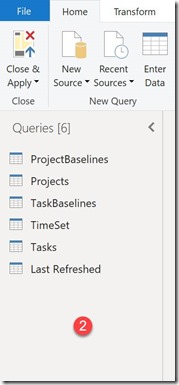 Select New Query.
Select Blank Query.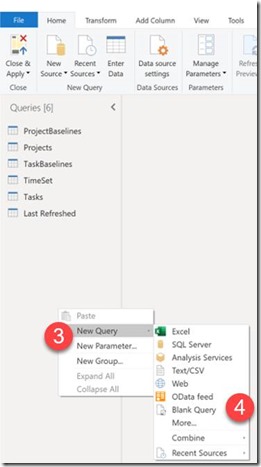 Select Advanced Editor on the ribbon.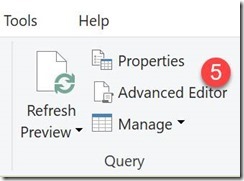 Delete the existing query and replace with the one in the screenshot below and click Done to save your edits.

As a best practice I recommend you rename the query.  Right click on the new query (Query1).
Select Rename. I chose to name my query LastRefreshed.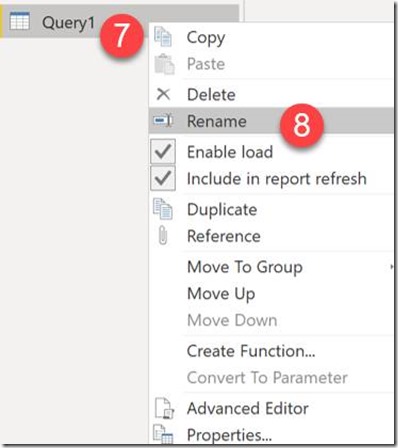 Click Close and Apply on the ribbon.
Once your query has been saved navigate to the Report screen if you are not already there. Select the Card visualization.
Select the Last Refresh field for the Card visualization.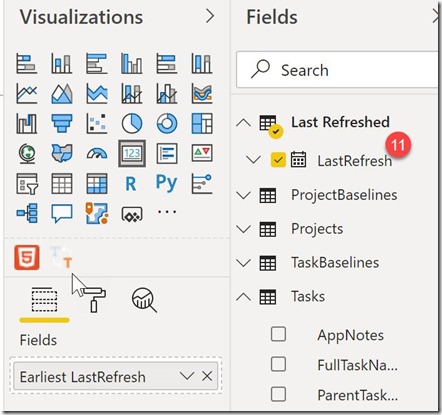 Format as needed.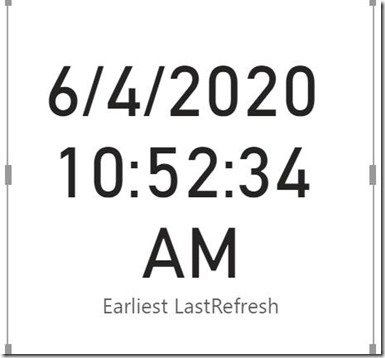 Hope this helps! Feel free to reach out to us for more information at info@ppmworks.com for additional tips.